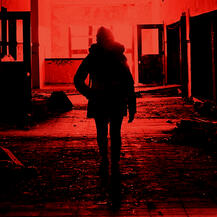 What Should We Do With Your Body?
This project will be a mystery story about a murder, told through the points of view of various characters, each handled by a different writer. The idea is to create something truly collaborative, in the vein of classics like Twin Peaks. The story will take place in the modern day, in a secluded small town.Writers will be able to design and flesh out their characters however they like. Stories will be told from the perspective of suspects, witnesses, and those close to the murder victim. One writer will be given the role of killer, and only they will know their identity until the end of the project.
🥩
- This will be a free, digital zine.
- The zine will centre on short stories.
- Character art and spot illustrations will be included.
- A discord account will be necessary for contributors to take part.
- Previous zine experience is not needed.
- Contributors retain rights to their work, and can share their pieces in any way they like once the zine is released.
🗡️
This zine is intended to promote writers more than anything else, as writing-focused zines, especially for original fiction, are all too rare. It will also be a fun collab project for fans of mystery and crime fiction!
🩸
The following is an introduction to the setting, and a jumping off point for pieces:The town of Rosewater, cut off from the main road in a valley basin below a forested mountain, with a population of roughly 2500. The old mining industry has long since shut down, and, aside from a trickle of summertime tourists and occasional hikers, there is little money to go around. The aging population resists attempts to modernise the town, which has turned it into a bubble out of time, with old buildings, spotty phone and internet service, and no new faces moving in for years. The majority of younger people hope to get out via university acceptance or saving money, neither of which is a reliable way forward.The Beaumont family are comfortably off, being one of the oldest families in Rosewater. Their name is spread across old buildings, their faces are familiar to everyone, and the youngest of their ilk, Gabriel, has been missing since he left his house on Monday morning.A feature phone is found in his bedroom, with only one remaining text: "As far as I'm concerned, it's over for me. And it'll be over for you, soon, too. Better get your shit in order." The text was sent to a blocked number. His parents have no idea what it could mean.Two days later, on Wednesday night, Gabriel's body is found. Foul play is immediately suspected.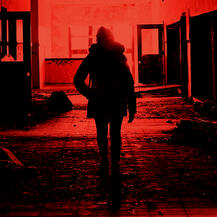 What Should We Do With Your Body?

🥩 Head Mod: Victor Hannibal
Hello! I'm Victor, and I want to create this project to support other writers, and because I love mystery stories. I grew up on Twin Peaks and classic crime fiction, but mystery games like Deadly Premonition and Zero Escape are also a huge interest of mine. After my last zine, PARANORMALCY, did well, I wanted to start another project focused on one of my favourite genres!
My zine experience can be viewed here.
---

🗡️ Writing Mod: Belle
Hi! I'm Belle, a writing mod for this zine! I absolutely adore stories that lie at the intersection of mystery and crime fiction. Unravelling a whodunnit that delves into darker themes in particular has defined the way I write and what I want to write. I also love collaborative writing projects, so needless to say, this project is right up my alley.
You can find my zine experience here!
---

🩸 Writing Mod: Krissey
Heya! I'm Krissey, and I'm so excited to be a writing mod for this zine! Murder mysteries are my absolute weakness. I grew up reading Nancy Drew and the Hardy Boys, playing the Nancy Drew video games, and watching investigation shows like NCIS, Columbo, and Perry Mason. Some of my fondest memories have been playing murder mystery board games with my family, too, like Crack the Case and Detective. I'm big into Ace Attorney, and just an overall nerd for this genre.
Check out my zine experience here!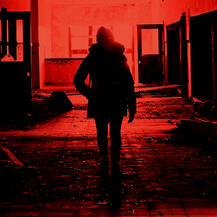 What Should We Do With Your Body?
Have a question? Ask on our tumblr, or contact the zine email here: [email protected]
🥩
Apps are now closed! Thanks for applying.Follow our social media for updates on the production process / schedule. Guidelines for apps are below. You do not need to warn for horror content in your samples.Applicants must be at least 18 years old.
🗡️
We're looking for short story writers who can show off examples of mystery, crime, eerie, or character-driven fiction. Sharing examples of original work (not fanfiction) will give a better picture of your writing!
You will be asked to submit three examples, with a max total word count across them of 5000 words. Short stories and chapters from larger works are both accepted.
🩸
As the zine will be featuring character artwork and spot illustrations, we're looking for artists with examples of this type of work. Backgrounds are not needed for character artists, but full body artwork is heavily encouraged in samples. We encourage different art styles.
You will be asked to submit three examples, with at least one being a finished work. If you're interested in making both types of art, make sure your portfolio contains examples of character designs and small illustration.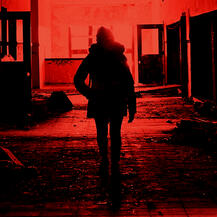 What Should We Do With Your Body?
18th February - Open Contributor Apps
13th March - Close Contributor Apps
17th March - Results Sent
18th March - Concept Period Starts
1st April - Character Concept Check In
30th April - Check In One (25%)
28th May - Check In Two (50%)
26th June - Final Check In (100%)
3rd July - Pieces Due
10th July - Pieces Edited / Finalised
24th July - Zine Ready for Release